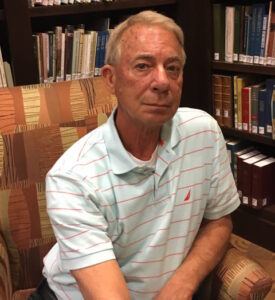 Bill Woods lives and writes beside the Duck River in Columbia, Tennessee, but considers Grande Case, St Martin FWI his second home. His debut novel, Orient Beach, was a finalist for the Faulkner Society Award in 2018.
The Muse of Wallace Rose: Novella and Short Stories, published May of 2019, was featured by Killer Nashville as Book of the Day and recommended for by their reviewer for the  Silver Falchion Award.
Both books were published by Westview and are available in print or e-book from Amazon and Barnes & Noble. He is currently working on his third book.
He may be reached at Bill@BillWoodsAuthor.com or on Facebook at Bill Woods Author.