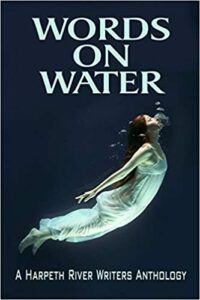 As a longstanding member of The Harpeth River Writers, Bill is a contributor to WORDS ON WATER, an anthology brimming with more than two-dozen prose and poetic works, all centered around the theme of water.
Ready to plunge into a great read? These nine authors have crafted wet and wild narratives to transport you from desert sands to deep southern rivers, and even local laundromats.
The Harpeth River Writers is a collective of award winning authors from Tennessee, whose divergent talents span 18 published books, including fiction, memoir, and poetry.
Available in print and e-book at Amazon and Barnes & Noble.