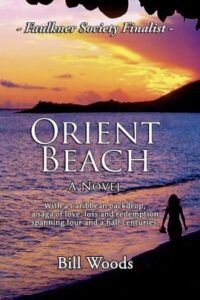 Faulkner Award Finalist
A young woman, pregnant with her lover's child, washes ashore in a Caribbean paradise. A young man searches for his family in the wake of a devastating hurricane. A father with a shattering secret and a tenuous grip on reality seeks enlightenment but may have to settle for redemption. All three are caught up in the ripples set in motion generations ago by the lone survivor of a shipwrecked Spanish galleon. A saga of love, loss, and redemption spanning four and a half centuries.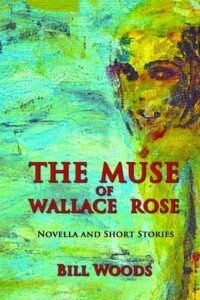 Award-Winning Novella and Short Story Collection
By turns humorous, quirky, heartbreaking, and thought-provoking, this collection of shorter works by author Bill Woods takes the reader on a journey of darkness, light, and introspection, where the lines between reality and imagination blur and blend. Or do they?
THE MUSE OF WALLACE ROSE was awarded Killer Nashville's Silver Falchion Award for Best Short Story Collection or Anthology of 2020.  The competition was judged by a team comprising book publicists, professional reviewers, award-winning authors, literary agents, editors, and other industry professionals.

As a longstanding member of The Harpeth River Writers, Bill is a contributor to WORDS ON WATER, an anthology brimming with more than two-dozen prose and poetic works, all centered around the theme of water.
Ready to plunge into a great read? These nine authors have crafted wet and wild narratives to transport you from desert sands to deep southern rivers, and even local laundromats.
The Harpeth River Writers is a collective of award winning authors from Tennessee, whose divergent talents span 18 published books, including fiction, memoir, and poetry. You can learn more about them on their Facebook page: Harpeth River Writers | Facebook