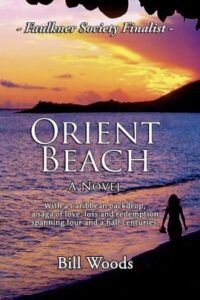 Faulkner Award Finalist
A young woman, pregnant with her lover's child, washes ashore in a Caribbean paradise. A young man searches for his family in the wake of a devastating hurricane. A father with a shattering secret and a tenuous grip on reality seeks enlightenment but may have to settle for redemption. All three are caught up in the ripples set in motion generations ago by the lone survivor of a shipwrecked Spanish galleon. A saga of love, loss, and redemption spanning four and a half centuries.
Available in print and e-book at Amazon, Barnes & Noble, and local booksellers.